Cilla – Labrador Retriever
Bournepark Cecilla, good looking bitch with a great temperament,  she is a strong retriever with a great delivery, good marker  and very sociable both with people and other dogs, just a nice nice dog to work with and always eager to please
Cilla is fully health tested for hips , elbows and eyes and DNA tested: prcd-PRA Hereditary clear, CNM Hereditary clear, EIC Hereditary clear, SD2 Hereditary clear
Date of birth 29th August 2018
Sire:
FTW Quarnford Grouse of Rufriver
Dam: Bournepark Cecilla
Full pedigree as follows:
FTW Quarnford Grouse of Rufriver
FTCH Mediterian Blue
FTCH Endacot Shelf
Drakeshead Evie
Grouseland Manderin
FTCH Hatchfield Feargal
Cynhinfa Caper of Grouseland
Marhystin Porche
Glenfia Achillies of Marhystin
Garronpoint Ross of Drakeshead
Leadburn Hebe
Glenfia Bluebelle of Marhystin
Blackthorn Ilmarinen of Drakeshead
Drakeshead Ujara
Bee – Labrador Retriever
Summer Crest of Bournepark, Bee is fast, stylish and a great retriever with tremendous hunting ability. She is sociable and friendly and very athletic.
Bee has been health tested for hips, elbows and eyes.
Date of birth 18th May 2018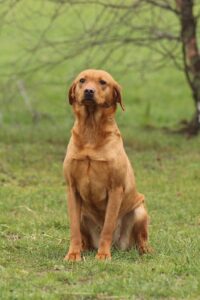 Sire: Knowfaulds Cedar
Dam: Moorieandy Atholl Fern
Knowfaulds Cedar
Buccaneer Lad
Eldinside Badger
Artic Eider
Baby Girl Jane
Garendon Shilling
Kendeci Fennel
Moorieandy Atholl Fern
Kenmilquin Tosh
Kilpunt Ochre
Mewling Hill of Heather
Moorieandy Dusk
Moorieandlyn Lochside Lad
Moorieandlyn Rustic Rose