Trained or Part Trained Dogs
For many years Bournepark Gundogs have sold shooting and competition dogs to many countries both from our own breeding programme and also quality dogs sourced from other bona-fida breeders and trainers which reach the exacting standards we would develop in our own animals
Most people who lead a very busy life style neither having the required skills, time, resources and facilities to develop dogs into suitable trustworthy shooting companions have contacted Bournepark Gundogs
We can supply dogs both for the shooting man and for anybody aspiring to Field Trials or working tests. All of the dogs we sell are health tested and guaranteed for two years against hip dysplasia or epilepsy. They come with official Kennel Club registration and original paperwork including full pedigree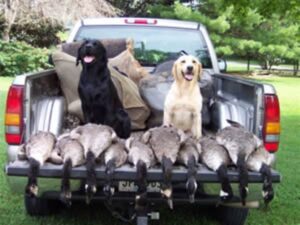 Over the past 35 years we have supplied dogs to many worldwide clients who have been overwhelmed by the quality both of the dogs but also the professional input to the training and socialization. Some of the dogs have gone on to become Field Trial Champions and winners and very many top class hunting dogs that turned into shooting companions that have served their owners well!!
We are very interested in who buys our dogs and puppies as of course we have spent time and money to try to produce the best dogs that we can breed, so we only want to sell to people who will give our dogs and puppies good homes and will love and care for them, if your wanting to buy a dog or puppy from us then you will need to provide us with details about your knowledge of dogs but something about you as owner and if you can offer the right home to them!
To purchase a dog from us you will need to provide personal details of your current domestic situation, address contact telephone number
Ace,

Cocker spaniel dog Ace,  he is currently in the middle of his basic training, he is a strong retriever and very sociable, covers the ground very well with lots of drive. Ace has a nice friendly character, he is friendly and non aggressive or reactive to other dogs. Ace will make a great shooting dog or as an alternative be perfect for Eco-Detection in many different disciplines.
Video to follow shortly.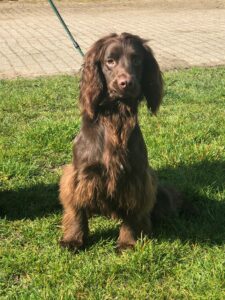 Archie
Archie is a great dog, very fast and a strong retriever and a little kinder than Ace. He is friendly and interactive with people, non aggressive with other dogs, he also is currently undergoing his basic training. Archie would also be suitable for shooting or for other work, for example many of the Eco- Detection projects that are running these days where dogs are needed to cover vast amounts of ground in a short space of time.
Video to follow shortly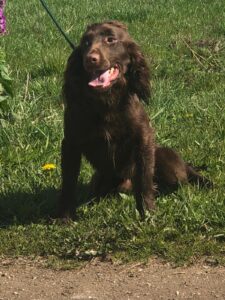 Hank(Dutch KC)

FTCH Trochry Tinker of Poolgreen

FTCH Orgest Yfwr

Jess the Dark Beauty

FTCH TipTopJack Swirl

FTCH Danderw Druid

FTCH Brook Furlong of TipTop
Glenrussell Athena of Bournepark

FTCH Endowood Cork

FTCH Dardnell Dealer

FTCH Mallowdale Midge

Ladecourt Ava
Misseslchalke Evoke
Ladecourt Saffron