Glenrussell Athena of Bournepark
Date of Birth 21st June 2017
Working Cocker spaniel bitch (Binky), the best in a generation! She is showing tremendous quality in hunting and retrieving and is equal at this early age to any of my previous Field Trial Champions
She is very bold, she will retrieve any object and just loves people. She is going to be our future breeding female, hip score 7-5 elbows 0-0 and clear eyes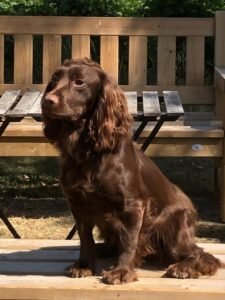 FTCH ENDOWOOD CORK

FTCH DARDNELL DEALER

FTCH PARKBRECK JEFFERSON

LARFORD CELT

FTCH MALLOWDALE MIDGE

FTCH DANDERW DRUID

FTCH MALLOWDALE GUPPY
FTW LADECOURT AVA

MISSELCHALKE EVOKE

FTCH MALLOWDALE ZANDER

LADECOURT QUANTUM
LADECOURT SAFFRON

FTW LADECOURT QUEST

FTAW BOURNEPARK BROLIENE OF LADECOURT
Bournepark Alicea
Date of birth 21st March 2021
Alice is a daughter of "Binky", She is a hard hunting dog, fantastic retriever and extremely sociable.
She is a "people dog but is extremly focused on her work, sharp reactions, completely mute when hunting with great stamina. Health testing is ongoing.
She will be our next breeding dog in early 2024 and she will be mated to an English Field Trial Champion.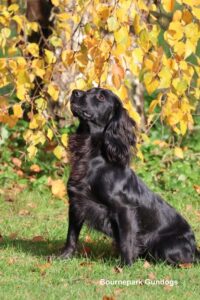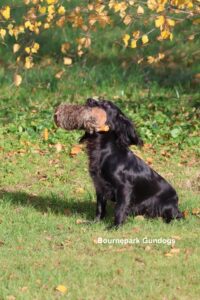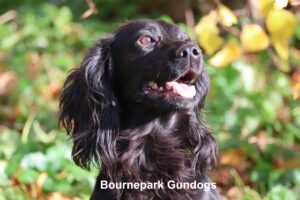 HANK

FTCH TROCHRY TINKER OF POOLGREEN

FTCH ORGEST YFWR

JESS THE DARK BEAUTY

FTCH TIPTOP JACK SWIRL

FTCH DANDERW DRUID

FTCH BROOK FURLONG OF TIPTOP
GLENRUSSELL ATHENA OF BOURNEPARK

FTCH ENDOWOOD CORK

FTCH DARDNELL DEALER

FTCH MALOWDALE MIDGE

FTW LADECOURT AVA

MISSELCHALKE EVOKE
LADECOURT SAFFRON