Spaniels and Retrievers with quality breeding
Use of training facilities with practical help and advice
Implementing operant conditioning training methods
Conversant with exportation worldwide
Operating in the UK and The Netherlands
The Owner
Eric Burchell has been a professional gundog trainer for 35 years and has produced shooting and competition dogs world-wide, selling dogs to over 26 countries world-wide and 9 states in the USA.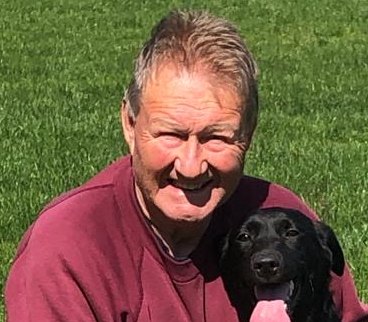 WHAT OTHERS SAY
This is the latest review from one of our clients in the West Country May 2020 - "We feel very lucky to have chosen a black Labrador from Bournepark Gundogs. Our puppy, Bournepark Dahlia came to us at 7 months. It was love at first sight. She is bright, healthy and perfect in every way. She came to us partly trained and is definitely a good working dog, very biddable and instinctively retrieves in the field." Our experience with Eric Burchell was always very positive and he's continued to be interested in the dog's welfare to this day. He has exceptional vision and dedication to producing good quality puppies and would highly recommend to anyone seeking a quality gundog

Roland Phillips
Trained in the Netherlands.
"We purchased Digby , a twelve month old black Labrador from Bournepark Gundogs in August, Eric Burchell continued with Digby's training in the Netherlands until the end of September, so we could arrange for Digby's transport back to the UK, which was proving difficult to do due to the Covid-19 travel isolation restrictions. Eric's communication was excellent throughout the purchase and his help in organising Digby's travel was amazing. On Digby's arrival to his new home we were amazed at how quickly he settled in with the family, he is such a loving intelligent confident dog and he lives to retrieve. We would highly recommend Bournepark Gundogs to anyone thinking of buying a dog, as the breeding is great and the care Eric gives to his dogs is exceptional"

Paul Kelk, Kent
Bournepark Digby to Kent
Our Latest News
Read the latest from the Bournepark Gundogs blog!
Cocker Spaniel puppies born 14th February Valentines day! Sire is FTCH Poolgreen Griffin x Glenrussell Athena of Bournepark. I bred […]